Nashville, TN (September 8, 2014) -- The 9th Annual Smithfield Music's Aiken & Friends Fest not only brings great music to this historic coastal Virginia town, but provides one-of-a-kind educational workshops targeted to independent artists, musicians and songwriters as well. A charitable endeavor, the Fest, which runs October 3-4, benefits youth music education for local area students. To date the annual event has raised over $40,000, with the money used to fund scholarships, provide tutors for gifted children and purchase instruments for Isle of Wight school students.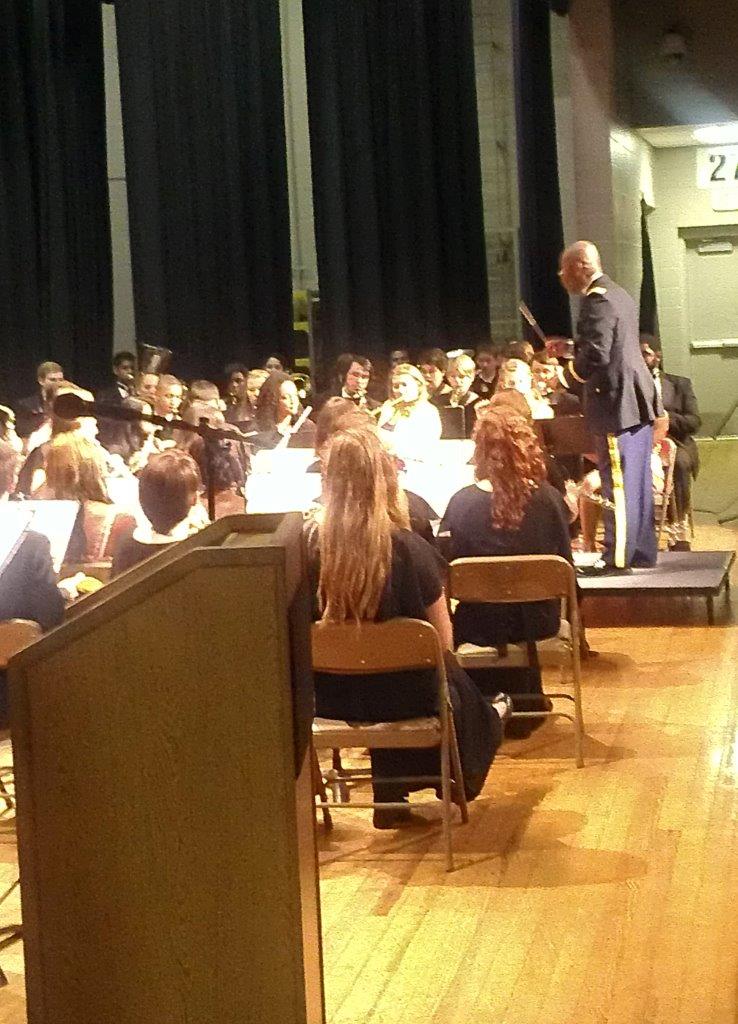 "It is immensely gratifying to see our efforts manifest," notes Fest founder, performer and workshop host Mike Aiken. "This year, one of our performers happens to be a talented singer/songwriter who attended my songwriting workshop last year."
The performer in question, Mollie Taylor, came for that workshop, took notes and, as Mike recalls, asked "great" questions. Her attention to detail paid off, and this year she was added to the line-up by the entertainment committee from over 2100 applicants. "We are drawing the young, the talented and the motivated; those eager to develop their skills," observes Amy Aiken, Fest organizer. "Our goal is to have each individual leave a workshop excited and empowered about their music."
This year, Smithfield Music's Aiken & Friends Fest features the following workshops on Saturday, October 4 at Windsor Castle Park.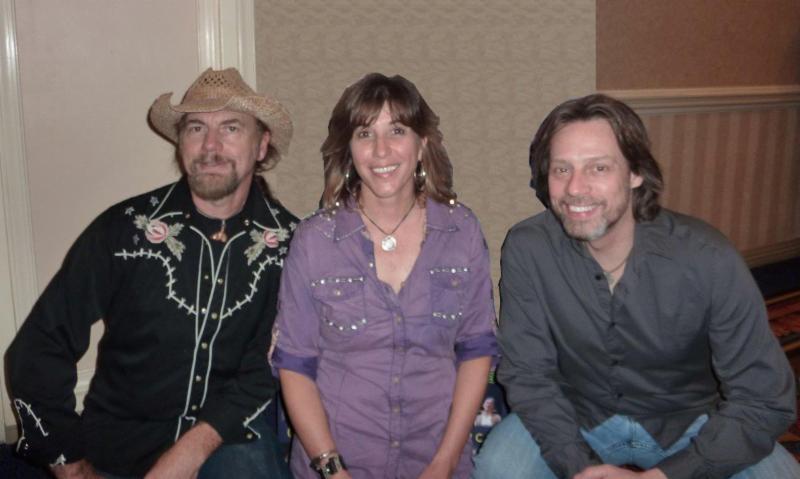 11:30 a.m. / Guitar: Hosted by Rich Eckhardt (Toby Keith, Blake Shelton, Mike Aiken). Voted Best Instrumentalist in Nashville by the

Nashville

Scene in 2013, Rich is an acclaimed musician who has appeared on some of the world's largest and most prestigious stages. A legendary performer, he comes to Smithfield with a wealth of talent and endless ability. Eckhardt will share some of his signature riffs and tips, and will inspire players young and old to play at their best level.
1 p.m. / Songwriting: Mike Aiken has six studio albums under his belt, has written with some of Nashville's most respected songwriters, penned music for TV, earned a first-round Grammy nomination for his current CD (CAPTAINS & COWBOYS), garnered #1s in Europe, and enjoyed chart activity with his songs in the U.S. and Europe. Mike will answer questions about writing songs and the business of songwriting.
2:30 p.m. / Indie Music Promotion: NorthwindRecords' executive Amy Aiken will share the knowledge she has gained in her 12 years as head of a boutique Indie label that has enjoyed songs in the Top 30, implemented productive radio campaigns and organized popular tours in the U.S. and Europe. Amy will answer questions and advise attendees on the tools that every artist should have in place in order to build a successful career in the music industry.
This ever-growing Festival would not be complete without a stellar entertainment line-up and this year is no exception. Performing are
Fest
founder and Northwind Records' artist Mike
Aiken
, talented singer/songwriter Tim Buppert (Trisha Yearwood, Billy Ray Cyrus, Mike
Aiken
), Washington Area Music Association award-winning entertainer Patty Reese (2009 Album of the Year,
Artist of the Year
, Songwriter of the Year),
Folk/Rock/Americana duo

Moors & McCumber, American Soul-inspired Caleb Hawley Band, popular Piedmont stylists
M.S.G. Acoustic Blues Trio, area favorites
Snuff Trio (featuring Chuck Larson, Norman Harrell & Robbie House), Mississippi native and Southern/Soul singer/songwriter Adrian Dickey, 16-year-old sensation Evan Button, the Mike
Aiken
Band, and local teen songstress Mollie Taylor. A
lso appearing will be three songwriters who will compete for their stage slots via
Fest
open-mic nights scheduled throughout September.
Smithfield Music's Aiken & Friends Fest offers music lovers a chance to gather and enjoy historic Smithfield's convivial atmosphere, along with great local food and diverse artisan vendors.
TICKET PRICING:
Weekend Pass $35 - all events, concerts, workshops
Songwriters-in-the-Round (Friday only) $25
Saturday All Day - Field Pass $20 advance, $25 day of show (12 & under FREE with paying adult)
RAFFLE TICKETS will be available for purchase both days, with the drawing held on Saturday. Among the prizes to be awarded is a Takamine guitar, donated by the manufacturer.
Friday, October 3, 2014 7 p.m. to 10 p.m. (Doors open at 6 p.m.)
Smithfield Little Theatre - 210 N. Church St., Smithfield, VA
Songwriters-in-the-Round concert featuring Mike Aiken, Patty Reese and Tim Buppert
Saturday, October 4, 2014 11:30 a.m. to 9:00 p.m.
Workshops 11:30 a.m., 1 p.m., 2:30 p.m.
All performance times are approximate and are subject to change.
River Stage
12:30-1:30 p.m. - Open Mic Winners
2:30-3:30 p.m. - Moors & McCumber
5:00-6:00 p.m. - Caleb Hawley Band
7:45-9:00 p.m. - Mike Aiken Band
Castle Stage
11:30 a.m.-12:30 p.m. - Evan Button / Mollie Taylor
1:30-2:15 p.m. - Adrian Dickey
3:45-4:45 p.m. - M.S.G. Acoustic Blues Trio
6:30-7:30 p.m. - 'Snuff Trio' featuring Chuck Larson, Norman Harrell & Robbie House
Smithfield Music's Jim Abicht reminds fans, "Attendees get to hear great music in a friendly Southern town with the bonus of raising funds for an extremely worthy cause." Area sponsors are lining up to support the event, and include: Smithfield Foods, Smithfield Music, Smithfield Little Theatre, Smithfield/Isle of Wight Tourism, and Northwind Records.
Click HERE for more information on the Fest.
ABOUT SMITHFIELD MUSIC
In 2005, the Isle of Wight Arts League entered into a partnership with Smithfield Music, a venture created by Jim and Elaine Abicht, to present performances by top-tier professional musicians in the family-friendly venue, the Smithfield Little Theatre. Net proceeds from Smithfield Music events are donated to the school music programs in Isle of Wight County. As a program of the Isle of Wight Arts League, Smithfield Music is a 501(c)3 nonprofit organization, and donations to Smithfield Music may be tax deductible.
###
HI RES JPEGS available upon request.
Photo # 1 Cutline
Smithfield High School band performing their Spring 2014 concert. Two of the graduating seniors pictured received instruments from Smithfield Music to allow them to pursue music at the collegiate level.
Photo # 2 Cutline
Workshop hosts (L-R) Mike Aiken, Amy Aiken and Rich Eckhardt



MEDIA CONTACTS:
Festival Media
Martha E. Moore / martha@somuchmoore.com / 615-746-3994

Northwind Records
Amy Aiken / pr@northwindrecords.net