Nashville, TN (October 22, 2013) APA agents and artists celebrate the kick-off of the 43rd Annual IEBA Conference during their showcase Sunday night in Nashville at the new Omni Hotel. The SRO show hosted by Goldy Locks featured performances by Sundy Best, Tonic, Tom Keifer of Cinderella, Charlie Daniels and Chris Cagle.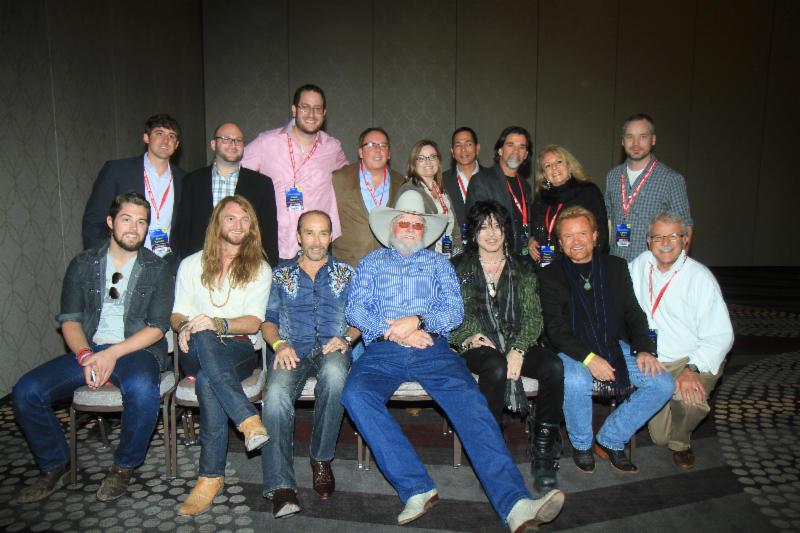 APA Staffers: Back row L-R: Chris Looney(Agent), Heath Baumhor (Agent), Craig Newman (Agent), Jim Gosnell (President/CEO), Jackie Knobbe (Agent), Frank Wing (Senior Vice President), Steve Lassiter (Senior Vice President/Partner), Bonnie Sugarman (Senior Vice President) and Andrew Buck (Agent).
APA Artists/Agent Front Row: Nick Jamerson (Sundy Best), Kris Bentley (Sundy Best), Lee Greenwood, Charlie Daniels, Tom Keifer, Lee Roy Parnell and APA's Ray Shelide.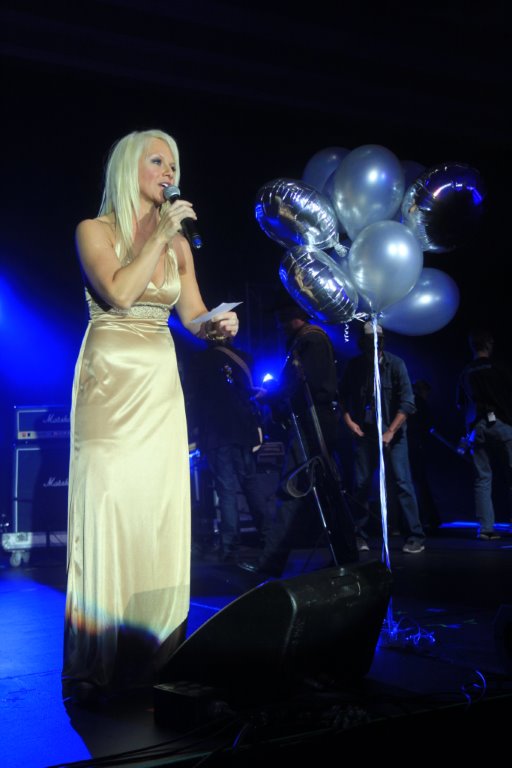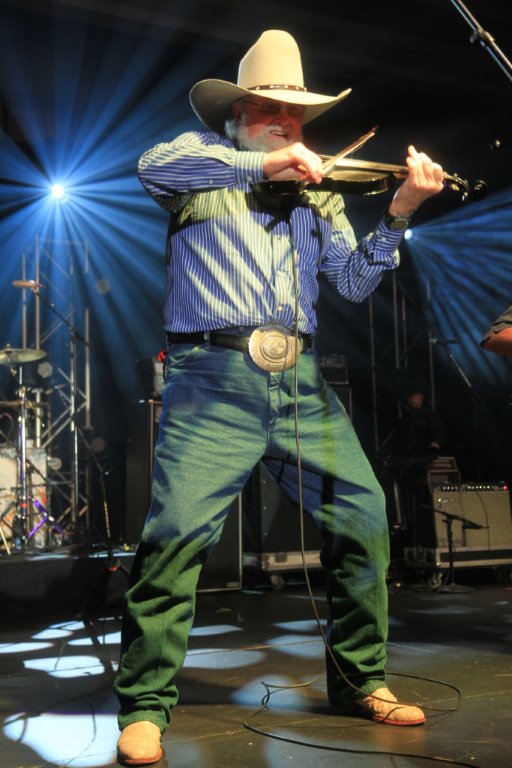 Showcase emcee - Goldy Locks Charlie Daniels
Lee Greenwood, Lee Roy Parnell, Charlie Daniels and APA's President/CEO Jim Gosnell.
Photo Credit:
Bev Moser, Moments By Moser
# # #