Update On Americana Music Icon "Sneaky" Pete Kleinow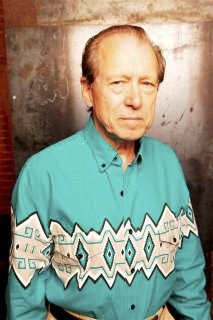 "Sneaky" Pete Kleinow - pedal steel guitar wizard, original member of the Flying Burrito Brothers, and award-winning animator.
"I want all the fans, musicians and media to know that my father was diagnosed with Alzheimer's about a year ago. It hit him so hard and fast that he is now living in a skilled nursing facility. He would enjoy receiving a card, photo or note from you." - Anita Kleinow (daughter)
Please no phone calls or emails.
Sneaky's mailing address is:
Sneaky Pete Kleinow
c/o The Oakes
450 Hayes St.
Petaluma, CA 94952