<![if !vml]>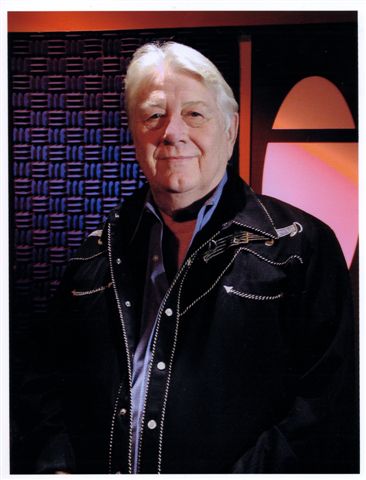 <![endif]>"Cowboy" Jack Clement Marks Milestone With Apple's iTunes And Johnny Cash
"Guess Things Happen That Way" Is Site's
10 BILLIONTH Download
Nashville, TN (March 4, 2010) -- Legendary songwriter "Cowboy" Jack Clement celebrated yet another milestone on February 26 when Apple's iTunes store announced their 10 billionth download: Guess Things Happen That Way, a song penned by Clement and sung by Johnny Cash.
When Cash's hit was released in the 1950s, Clement was launching his musical adventure at Sun Records, a career that would grow to encompass songwriting, arranging, recording and producing - and flourish for nearly six decades. A "jack of all trades," Cowboy continues to be active on the musical scene, currently hosting the Cowboy Jack Show on Sirius Satellite Radio's Outlaw Country Channel 63, XM 13 which airs on Saturdays (2-6 p.m. ET) and Sundays (6 - 10 p.m. ET), writing songs and philosophizing. Upcoming projects include the development of a television series and preparations for a live event to benefit the National Health Care for the Homeless Council with The Old Crow Medicine Show, Marley's Ghost and special guests at Nashville's historic Belcourt Theatre on April 29.
A member of the Nashville Songwriters Hall of Fame, Jack has written hits for countless stars of multiple genres. Among the songs he's most famous for are: Ballad of a Teenage Queen, I Know One, Got Leavin' on Her Mind, Just A Girl I Used to Know, Let's All Help the Cowboy Sing the Blues and Dirty Old Egg Sucking Dog. A visionary producer who helped launch the careers of Jerry Lee Lewis, Charley Pride and George Jones, Clement has produced Louis Armstrong, Johnny Cash, Waylon Jennings, Roy Orbison, Townes Van Zandt, Carl Perkins and U2.
Fans can see photos from the legendary Cowboy Arms Hotel & Recording Spa, read Jack's unique philosophies and songwriting tips, hear audio clips and enjoy videos. You can also sign up for the Cowboy Jack Clement monthly email newsletter at www.cowboyjackclement.com.
(Photo Credit: Thom Bresh)