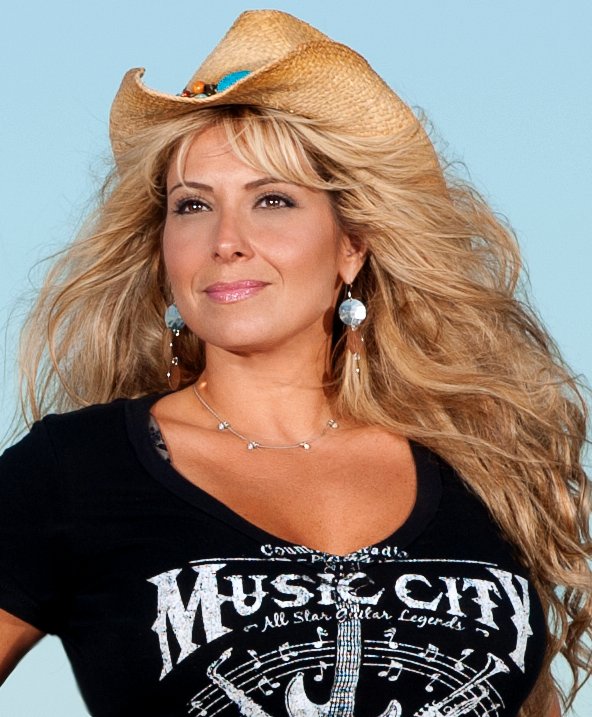 Nashville, TN (September 12, 2013) - Lisa Matassa's new "I Won't Ask" lyric video premieres today on THE BOOT. The mood-setting piece's black and white still shots were taken in Austin, Texas and are excerpts from the Country songstress' upcoming music video. Produced and directed by Traci Goudie, the clip debuts as Matassa's new single begins its rise on the MusicRow chart. "I Won't Ask" currently holds the #64 spot on the chart, and Lisa's fan base is showing its full support of the track via comments and posts on her various social media sites.
An avid online "junkie," Matassa works hard to keep her fans "in the loop." With nearly a half-million Twitter followers and almost 200,000 Facebook Fans, the New Yorker's "addiction" certainly keeps her connected.
This summer the Long Island beauty made her Ryman Auditorium debut during the 2013 CMA Music Festival and entertained crowds throughout the event. She also performed at the Taste of Country Festival and sang the National Anthem for two MLB teams: the Arizona Diamondbacks and the New York Mets. Her previous hit song and video, "Somebody's Baby," took Lisa to the Top 40 on both the Billboard Indicator and MusicRow charts and generated over four MILLION YouTube views. Matassa made her national television debut on the Hallmark Channel's MARIE show earlier this year. She has opened shows for Dierks Bentley, Leann Rimes, Eric Church, Ronnie Dunn and Lee Brice.
Connect with Lisa via her website, Facebook & Twitter.
# # #
Media Contacts
Martha E. Moore
so much MOORE media
somuchmoore@charter.net / 615-746-3994
Kirt Webster
Webster & Associates PR & Marketing
kirt@websterpr.com
/
615-777-6995