LiveWire Electrified Audiences, Radio,
Reviewers & Fans Throughout 2012;
Set To Kick A** In 2013
High Amp Media Coverage Includes CMA Close Up Debut Spotlight & CMA's Who New To Watch 2013
Bookings Sizzle: Band Set For Casino Concert Series, Fairs, Festivals & Numerous Club Dates This Year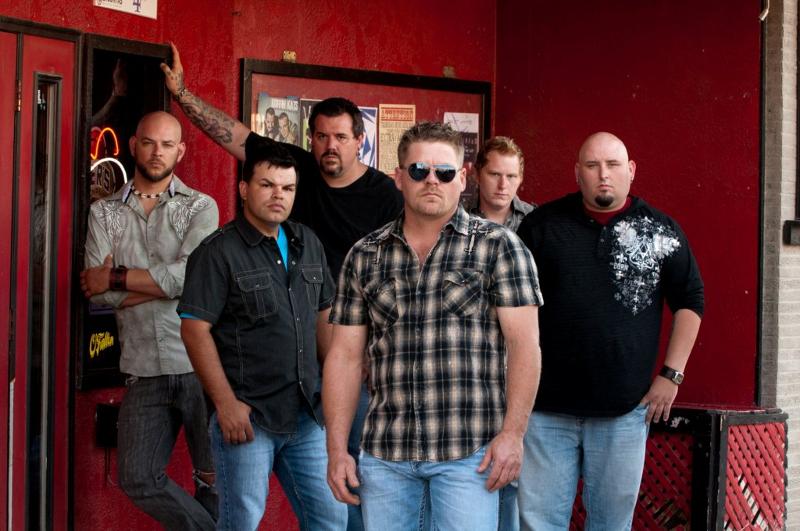 Nashville, TN (January 31, 2013) -- LiveWire jump-started its career in 2012 with a heavy touring schedule, a very successful debut disc for Way Out West Records (LIVIN'), a hit single with "Lies" and signed a booking agreement with William Morris Endeavor (WME) in Nashville. The group electrified audiences, Country radio, reviewers and fans with their Ozark Mountain firebrand sound and explodes into the New Year with a CMA Close Up Debut Spotlight and inclusion in CMA's Who New To Watch 2013 feature next month. Bookings are sizzling hot as LiveWire is set for a Casino Concert Series and numerous fairs, festivals and club dates over the upcoming months. The group's lead guitarist and founder Bobby DeGonia notes,"Things have just exploded for us since we signed with Way Out West and we couldn't be happier!" The Joplin, Missouri-based group will also attend its first CRS in February.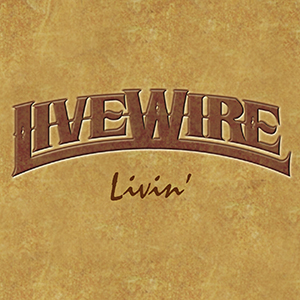 With its talent, the backing of WME and able industry veteran Clif Doyal in the manager's seat, the group's success was easy to predict. Many tastemakers agree, noting the band members' songwriting skills, chops and vocal strengths:
"LiveWire continues to impress." - Robert K. Oermann, MusicRow
"The songs, many of them originals, immediately set them apart. They've worked hard to hone their craft. It's obvious they've succeeded. This is one strong debut!" - Bill Cody, 650 AM WSM Radio
"LIVIN' has such a strong heart about it that it's safe to say this band is going to be hard to stop." - David McGee, Deep Roots Magazine
"This disc should raise their career to a new level, as the songs and the production are there." - Chuck Dauphin, Music News Nashville
"'LIVIN' is the band's debut . . . and one of the year's better, most-complete albums."- Matt Bjorke, Roughstock
Andy Eutsler and Danny Bell, principal songwriters for the group, have been making the most of any "down time" available, trekking to Music City to write with hitmakers Jerry Vandiver (Tim McGraw, Phil Vassar, Lee Greenwood), Johnny Bulford (MusicRow's 2012 Breakthrough Songwriter of the Year) and others.
LiveWire members include Andy Eutsler on lead vocals and acoustic guitar, Bobby DeGonia on lead guitar and harmony vocals, Danny Bell on rhythm guitar and harmony vocals, Cory Shultz on fiddle and harmony vocals and Landon Rolfe on bass guitar. LiveWire wrapped its first radio tour of the Midwest in December with visits to hometown station KIXQ/Joplin, MO, as well as KTCS/Ft. Smith, AR; KVOO/Tulsa, OK; KTTS/Springfield, MO; KVWF/Wichita, KS; KREK/Bristow, OK; KUSH/Cushing, OK and KKOW/Pittsburg, KS.
The powerhouse sextet has recently been featured in the following: Rock 'n' Reel Magazine (UK), Country Music + Dance Scotland, Roughstock, Strictly Country Magazine, Power Source Magazine, Le Cri du Coyote (France), Country Music Treehouse and on Inside Music Row. Look for upcoming coverage on the band in: Maverick Magazine, Country Routes Magazine (UK), Nashville Music Guide, DreamWest Magazine (France), Americana Gazette and on Entertainment Circle TV.
For more information about LiveWire visit: www.livewirecountry.com
Fan LiveWire on Facebook http://www.facebook.com/livewirecountry
Follow LiveWire on Twitter http://twitter.com/livewirecountry
About LiveWire
Since forming in the mid-'90s, LiveWire has forged a reputation as one of the top-draw live acts in the Midwest by regularly packing venues in the band's home state of Missouri and in the surrounding states of Oklahoma, Kansas and Arkansas. Along the way, this homegrown talent has taken the members of the sextet across America to open for Country superstars including Toby Keith, LeAnn Rimes, Montgomery Gentry, Diamond Rio and Kix Brooks. The group honky-tonked The Ryman as finalists in the 2009 Colgate Country Showdown. LiveWire released a self-titled EP in 2011 which included its debut radio single, "Tater Fed," a stirring backwoods rocker that quickly became the band's anthem. After signing with Way Out West Records in late 2011, LiveWire released a video for "Tater Fed" and a benefit single and video of "Miracle Of The Human Spirit," which benefited the group's tornado-ravaged hometown of Joplin, Missouri. LiveWire's music has found success at Country radio, both in the U.S. and in Europe, and its videos have received airplay on CMT Pure, The Country Network, Yallwire and other outlets.
About Way Out West Records
Way Out West Records Nashville is an independent label founded on the principles of nurturing creativity and artistry through long-term development and marketing strategies. The label was co-founded by flagship artist Shawna Russell in 2008.
# # # HI RES JPEG LIVEWIRE PR SHOT
CONTACTS:
For LiveWire
Publicity
Martha E. Moore / so much MOORE media
615-746-3994 / somuchmoore@charter.net
Management
Clif Doyal, Clif Doyal Agency, LLC
615-319-1863 / CDAnashville@gmail.com
For Way Out West Records
Media
CDA Promotions-Nashville
615-885-5998 / CDAnashville@gmail.com
Radio
Mike Severson
615-496-6023 / mike.wayoutwest@gmail.com