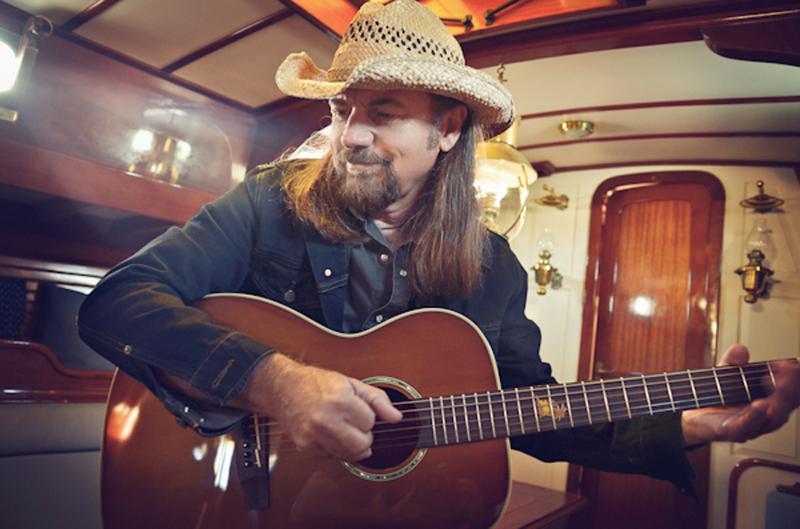 Nashville, TN (August 6, 2014) - Northwind Records' Mike Aiken steers away from songs about tailgates, beer and first kisses with a tribute to traditional roots country and life-long love with the release of "Your Memory Wins." As summer days slip away and school bells start to ring, the anthems of country music are winding down and making room for more traditional songs.

Billboard's Chuck Dauphin writes,"The emotional center of the album is the touching 'Your Memory Wins'."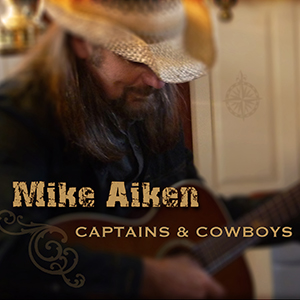 From Aiken's critically-acclaimed
CAPTAINS & COWBOYS
CD, this soulful song talks about the emptiness that remains after you lose the love of your life. Co-written with Austin Cunningham and produced by Dan Baird (Georgia Satellites) who played electric guitar and sang harmony on the track,
"Your Memory Wins"
is a true traditional country ballad with haunting pedal steel and melancholy baritone guitar.
"When Austin and I set out to write a traditional, cry-in-your-beer, country song I don't think either of us thought we'd truly catch it this well," Mike Aiken says, "I'm really proud of how this song turned out. It took us over a year to finish and during that time we both had things happen in our lives that took the song even closer to the bone. The icing for me was when we got the legendary Dan Dugmore to track pedal steel. That dude can reach in your chest, pull out your heart, wring it out and put it back. Add the baritone and you're walking down lonely street... one step closer to tears."
The single ships this week on CDX Vol. 601 and is also available on AirPlay Direct.
To listen to "Your Memory Wins" visit Mike Aiken on his brand new website mikeaikenmusic.com.
About Mike Aiken
Mike Aiken's love for performing, songwriting, and sailing has taken him all over the world. A United States Coast Guard captain, he has sailed tens of thousands of offshore miles making stops along the Canadian Maritimes, US coast, Caribbean and Europe. As an artist who comes by his stories honestly, Aiken has definitely taken his place among well-respected songwriters and musicians in the Americana and Country communities. CAPTAINS & COWBOYS, Aiken's sixth studio album on
Northwind Records
, has received critical acclaim including a first-round GRAMMY nomination. The album, which Aiken co-produced with Dan Baird (Georgia Satellites) and Ben Strano (Jack Sundrud/Poco), has established Aiken's presence as a songwriter and artist in multiple genres. Aiken's songs have been chosen for compilations and "Chesapeake" was chosen by
Sports Illustrated
magazine as one of the Top 40 Sports Songs of All Time. He has had five Top 30 singles on the radio in the US and Europe. Aiken's philanthropic projects include the annual Aiken & Friends Fest that benefits youth music education and the Great Chesapeake Bay Schooner Race that benefits environmental concerns. He is an active endorsee for Takamine Guitars, Ovation Guitars and Mandolins, TKL/Cedar Creek Custom Cases and Levi's Jeans.