"Coal Minin' Man" Breaks Ground
THE ROYS New Single Out to Radio
Nashville, TN (January 4, 2011) -- Rural Rhythm Recordsis very proud to announce the new radio single release, "Coal Minin' Man" from THE ROYS (Lee and Elaine). This is the first release off their highly-anticipated new album, LONESOME WHISTLE (due March 22, 2011). The CD was produced by the brother/sister duo and Andy Leftwich. SiriusXM's Kyle Cantrell calls the upcoming new album, "Traditional, yet fresh, bluegrass...strong songs...gorgeous harmonies...It doesn't get any better than that."
Joining Lee and Elaine on the track are Mark Fain(Bass); Justin Moses (Banjo); Randy Kohrs (Dobro); Cody Kilby (Acoustic Guitar) and Andy Leftwich (Fiddle, Mandolin).<![if !vml]>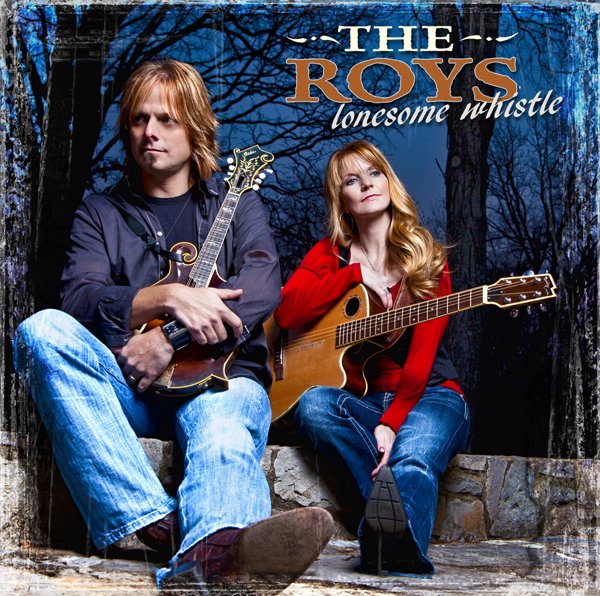 <![endif]>

"Coal Minin' Man" is now available for digital purchase on January 4 via iTunes, Amazon, eMusic, Rhapsody, and other retail outlets. The single has been serviced to bluegrass radio and is now available for all radio formats via AirplayDirect. THE ROYS will kick off the new single with a radio tour this month including stops at SiriusXM, Bluegrass Radio Network, and numerous other stations.
"The Roys have arrived and with them, a refreshing new vocal blend in bluegrass music. Any doubts about whether or not these folks are the real deal have been laid to rest with the release of their first single 'Coal Minin' Man," said Terry Herd, Bluegrass Radio Network. Herd will feature the new single on his nationally syndicated radio show Into the Blue, which airs on 160 commercial stations the week of January 9-15. Nashville's famed WSM-AM 650 will carry the broadcast Sunday evening, January 9 at 9:00 PM (CT). To find a station near you, visit the Bluegrass Radio Network's site.

"Coal Minin' Man" was written by Lee Roy and his good friend Matt Rogers. They both wanted to write a bluegrass song that would reflect the daily life of a coal miner. Matt is from eastern Pennsylvania and has many coal miners in his family and community, so he knew the subject well. "We knew the day we wrote it, it would be a great song for us to record on the new album, and I'm thrilled this is the first single." said Lee Roy.
THE ROYS recently released a new EPK video giving viewers a chance to get to know this popular duo and hear their music. 2010 proved to be a monumental year for the pair as they made their national TV debut on the Jerry Lewis MDA Telethon in Las Vegas; traveled to Bogota, Columbia, South America for a Compassion International mission trip; signed with New Frontier Touring for booking services; and garnered their second win as Inspirational Country Music Duo of the Year where they also performed an acoustic set during the ICM Awards Show.
For more information THE ROYS, please visit their new website.
MEDIA CONTACTS:
For The Roys
Martha Moore
so much MOORE media, 615-746-3994
For Rural Rhythm Records
Penni McDaniel
Hope River Entertainment, 678-377-3298