TUNE IN
The Roys Join Ricky Skaggs, Marty Raybon & Others To Praise The Lord With Jason Crabb
Trinity Broadcasting Network Show AIRS Friday, April 29 at 9 p.m. CDT / 10 p.m. EDT
Nashville, TN (April 28, 2011) -- Two-time Inspirational Country Music's Duo of the Year (2010, 2009), The Roys, recently shared the stage with The Bowling Family, Steve Hurst, Marty Raybon and Ricky Skaggs as they joined show host and multiple Dove Award winner Jason Crabb to tape Praise The Lord. The Trinity Broadcasting Network show will air tomorrow, Friday, April 29 at 9 p.m. CDT / 10 p.m. EDT, stream online (www.tbn.org), and be archived as well for future viewing.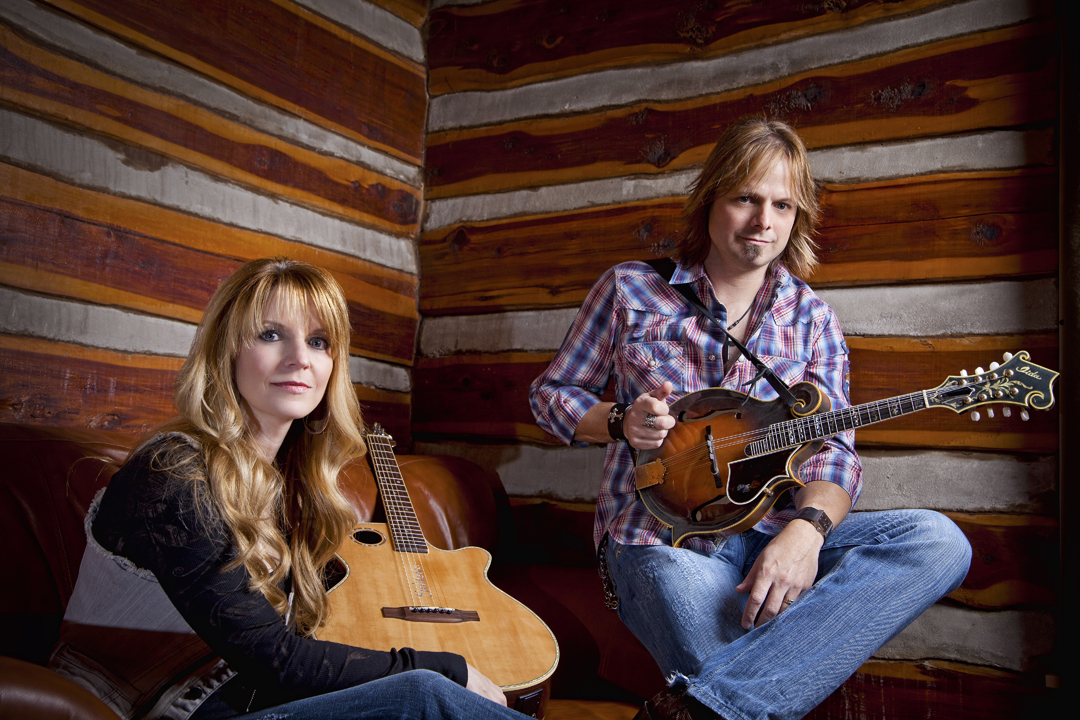 The Roys' appearance is their first on the show, and the duo performed four songs from their current Rural Rhythm Records' CD, LONESOME WHISTLE.

Viewers can catch The Roys singing Give A Ride To The Devil; I Wonder What God's Thinking; High Road and That's What Makes It Love.
"We are so blessed," says Elaine. "Appearing on Praise The Lord gave us the opportunity to acknowledge where all of these good things in our lives came from."

For Lee, the appearance was a natural.

"We are constantly reminded of how fortunate we are," he comments.

"To be able to publicly offer up praise is a blessing to us both."
The recent TBN stop is just one of the many media outlets that the popular brother/sister team has visited lately. Since LONESOME WHISTLE launched late last month, The Roys have appeared on several Fox Television Network shows, Better TV, ABC-TV's What's The Buzz, Daytime, GAC-TV, and Daily Buzz in support of the disc. The duo has also revamped their website, and is giving fans a chance to win an iPod Nano® loaded with songs from LONESOME WHISTLE, just for signing up at the new site. The contest (www.theroysonline.com/ipod) runs through Sunday, June 5, and the winner will be announced on Monday, June 6.
The Trinity Broadcasting Network is the most-watched Faith Channel, offering 24 hours of commercial-free inspirational programming for people from a wide variety of Protestant, Catholic and Messianic Jewish denominations.
Learn more about The Roys, see videos and hear audio clips at theroysonline.com.
# # #
MEDIA CONTACT
Martha Moore
so much MOORE media
615.746.3994
Press images and materials can be found at www.somuchmoore.com