The Roys Celebrate New Album At CMA Music Festival
"The Roys didn't disappoint, piercing through the heat with their crisp traditional sound and elegant harmonies."-Mark Shimabukuro, Tennessean
<![if !vml]>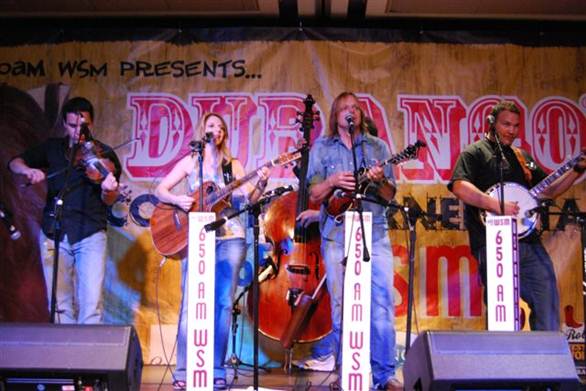 <![endif]>
The Roys perform on the WSM/Durango Acoustic Corner Stage during the 2011 CMA Music Festival in Nashville. From left to right: Clint White (Fiddle), Elaine Roy (Guitar), Tom D'Angelo (Upright Bass), Lee Roy (Mandolin) and Zach Carter ( Banjo). Photo Credit: Martha E. Moore
Nashville, TN (June 17, 2011) -- Rural Rhythm recording artist, THE ROYS, celebrated their hit album, LONESOME WHISTLE, with 12 performances during last week's CMA Music Festival. Excited fans were treated to performances at the WSM/Durango Boots Acoustic Corner Stage; Cadillac Ranch (for Operation Troop Aid); The Power Source Showcase at B.B. King's; The Gibson Acoustic Stage at the Hard Rock; the Bud Light Stage in the Sports Zone and other stages where they featured songs from their new album.<![if !vml]>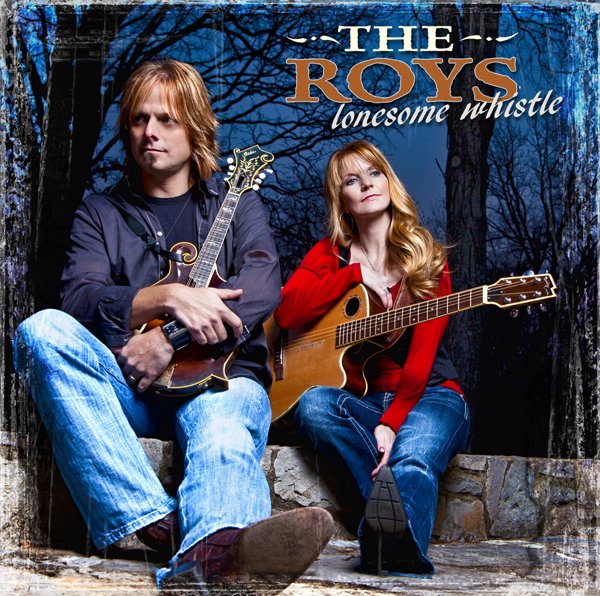 <![endif]>
Fans will enjoy reading Lee and Elaine's recent interviews online at Music News Nashville and at Examiner.com.
Since its April debut at #7 on Billboard's Top 10 Bluegrass Albums Chart, LONESOME WHISTLE, has also debuted on the Bluegrass Unlimited Magazine Top Album Chart, along with the single, "Coal Minin' Man," which climbs 10 spots to reach #16 this month on the publication's Top 30 Song Chart. The single is also currently at #4 on the Bluegrass Music Profiles Magazine Top 30 Hot Singles Chart and #4 on the Power Source Magazine Top 10 Bluegrass Chart.
THE ROYS are currently on tour with upcoming performances at: The Turkey Track Bluegrass Festival in Waldron, AR; Eastern Music Festival in Greensboro, NC; Pigeon Forge Patriots Festival in Pigeon Forge, TN; plus many more. Please visit www.theroysonline.com , via Twitter and on Facebook. Fans can receive the latest updates on The Roys and all their favorite Bluegrass artists now on their mobile devices simply by texting "bluegrass" to 90210.