Nashville, TN (October 6, 2014) - ZUUS Country's "On The Rise" series features THE ROYS "Live From The Couch" with performances of songs from their new CD, THE VIEW, beginning tonight at 7 p.m. Additional airdates/times include Tuesday, October 7 (10 a.m. / 10 p.m.) and Friday, October 10 at 8 p.m. Interview clips and promos will run throughout the week. The show streams live, and fans can check local availability HERE. Saturday, October 11, the busy Bluegrassers will return to host the Ernest Tubb Midnite Jamboree and fans around the world can tune in to the world-famous show live online at 650AMwsm.com.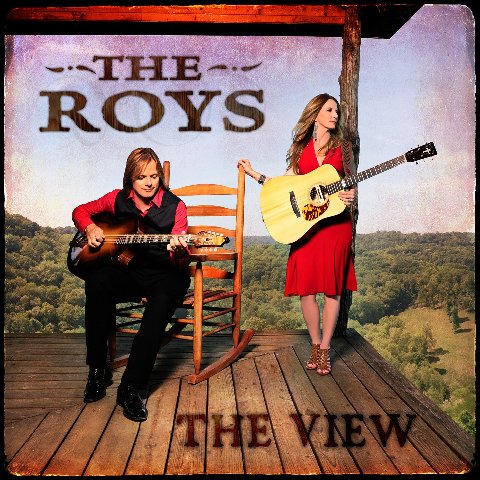 ZUUS Country's "Live From The Couch" will spotlight Lee and Elaine performing the disc's title track, "Those Boots," "Live The Life You Love" and "No More Lonely." The duo's current single, "No More Lonely" is a chart-active ode to happiness that currently sits at #6 on the BLUEGRASS JUNCTION MOST-PLAYED TRACKS Sirius XM Radio chart and at #14 on the Bluegrass Today Weekly Airplay Chart. THE VIEW is THE ROYS' fourth CD for Rural Rhythm Records, and now holds the #8 slot on the Billboard Top 10 Bluegrass Albums chart, #18 on The Roots Music Report's Weekly Top 50 Bluegrass Album Chart and #19 on the Top 50 AirPlayDirect Bluegrass/Folk Albums Chart.
Last week Lee and Elaine traveled to Raleigh, NC for the IBMA World of Bluegrass event, and performed during the Buddy Lee Attractions' show at the 44th Annual IEBA Conference in Nashville. The siblings are up for two ICM awards: Inspirational Bluegrass Artist and Vocal Duo or Duo Performance Awards. Winners will be announced next month.
Stay social with THE ROYS


https://www.facebook.com/theroysmusic
https://twitter.com/theroysonline
Suggested tweet: .@ZUUSCountry features @TheRoysOnline #ZUUSOnTheRise at 7PM, sneak preview of "Those Boots" #ZUUSFromTheCouch
ABOUT ZUUS
ZUUS Media operates ZUUS, the independent owned & operated multi-platform music video network, with discovery at its core. It is a next-generation video entertainment and distribution company led by entertainment industry veterans. The company produces and delivers compelling original series and short-form digital stories as part of a deeper experience for music video fans. The ZUUS Network exposes their content to over 30 million monthly unique visitors and currently over 40 million monthly U.S. TV households via the ZUUS Country linear channel.
# # #
HI RES IMAGES: