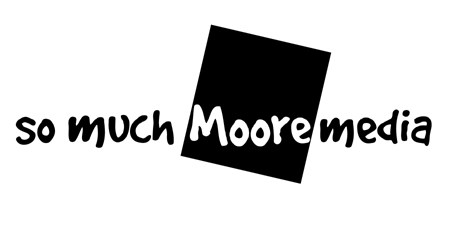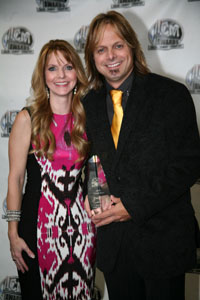 THE ROYS Bring Home Inspirational Country Music's Duo of the Year Award For Second Consecutive Year
Nashville, TN (October 15, 2010) -- THE ROYS, Inspirational Country Music's reigning Duo of the Year took the honor for the second consecutive year at the 16th Annual ICM Awards Show, held in Hendersonville, TN last night. "I am shakin' in my shoes," said an excited Elaine Roy of the honor. "We are so blessed and excited to win this award again this year. We have so many people to thank, especially our Lord and Savior." Her brother Lee chimed in to say, "We are very, very grateful to be chosen."
THE ROYS, known for their unique harmonies and songwriting talents, wowed the capacity crowd with a heartfelt performance of "I Wonder What God's Thinking," from their upcoming CD. They joined performers Ricky Skaggs, Katrina Elam and Steve Richard, Andy Griggs, Jeff Bates, Sarah Darling, Branded, The Springs, Tommy Brandt, Emma Jacob, Mary James and Russ Murphy along with Love And Theft, Joey + Rory, Nathan Stanley and 2009 ICM Entertainer of the Year, CrossCountry The Band.
About The Roys
Lee and Elaine hail from Fitchburg, Massachusetts, and draw from a deep well of experience that owes much to the bluegrass and country music that permeated their youth. In 2008, THE ROYS released their debut album, GOOD DAYS, and began building a national fan base that soon discovered what country music lovers in New England had known all along. They landed coveted gigs working with George Jones, Collin Raye, Phil Vassar, The Oak Ridge Boys and Chris Young, among others. Now, the two are kicking their career into high gear. They recently made their national television debut on the annual Jerry Lewis Labor Day Muscular Dystrophy Association telethon, and in August, they traveled to Bogota, Columbia, South America as part of an outreach mission sponsored by Compassion International, an organization for which they are spokespersons.
About ICM
The annual Inspirational Country Music Awards are dedicated to honoring and showcasing the biggest names and emerging talent among artists who perform Christian and Inspirational Country music. Inspirational Country music is inspired by Faith, Family, and Country™. For information and show highlights, please visit www.icm-awards.com.
*****PHOTO CREDIT: RANDI RADCLIFF
# # #
MEDIA CONTACT:
Martha Moore
so much MOORE media
615.746.3994