THE ROYS Thrilled Crowds; Sign Exclusive New Booking Agreement
Lee and Elaine travel the road with their band, a talented group of pickers comprised of Harry Clark (Guitar), Matt Downing (Banjo), Clint White (Fiddle) and Royal Masat (Bass). Together, the cohesive unit has thrilled crowds at impressive Bluegrass fairs, festivals and special events throughout the year, including:
Uperco, MD - Arcadia BGF
Brooksville, FL - Sertoma Spring Bluegrass Festival
Waldo, FL - Dixieland Spring Bluegrass Festival
Memphis, TN - 2012 Folk Alliance Convention (four showcases)
Hesston, KS - Prairie Window Concert Series - Dyck Arboretum of the Plains
Pigeon Forge, TN - Dollywood's Show Street Theatre
Stony Plain, AB CAN - Blueberry BGF
Branson, MO - BG & BBQ Festival - Silver Dollar City - Riverfront Theater
Denton, NC - Doyle Lawson Bluegrass Festival - Denton Farm Park
Gettysburg, PA - Gettysburg Bluegrass Festival
Perry, FL - Florida State Bluegrass Festival
Lexington, KY - Festival of the Bluegrass - Kentucky Horse Park Campground
Lanexa, VA - Rockahock Bluegrass Festival - Rockahock Campground
Morganton, NC - Red, White & Bluegrass - Catawba Meadows Park
Nashville, TN - Bluegrass Night at the Ryman - Ryman Auditorium
Hartford, CT - Podunk BGF
Rogersville, NB CAN - Rogersville BGF
New Richmond, QC CAN - New Richmond BGF
Marion, NC - NC State Bluegrass
Nashville, TN - Music City Roots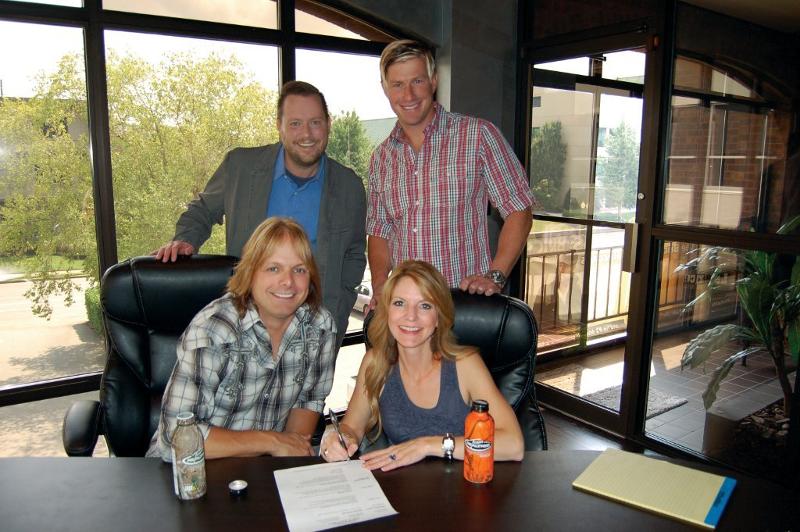 The trend-setting siblings also signed an exclusive global booking agreement with prestige agency Moonstruck Management. Dates for 2013 are filling in now.
THE ROYS Impact Bluegrass Radio
Lee and Elaine's sophomore disc for Rural Rhythm Records, NEW DAY DAWNING, was released in August and immediately found a home at radio and on the charts. The EP debuted at Number 2 on the BILLBOARD Bluegrass Albums Chart in early September and two weeks later climbed toNumber 1 on Amazon's Bluegrass Best Sellers list. Additionally, the week of September 21, all of the songs from the EP owned positions on the Bluegrass Today Chart, making THE ROYS the first-ever act to hold that honor. Currently, NDD holds the Number 34 spot on the current Roots Music Report - TOP 50 Bluegrass Albums Chart.
The first single release from the new record, "Still Standing," continues to impact the charts, sitting at Number 19 on BLUEGRASS UNLIMITED Magazine's TOP 30 Songs Chart and holding the Number 15 spot on BLUEGRASS TODAY's - WEEKLY TOP 20 Chart.
Radio programmers continue to embrace the energetic duo, describing their unique and vibrant Bluegrass style, powerful songwriting and pleasing personalities: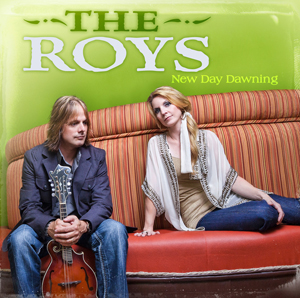 "Elaine and Lee have such a gift for finding great songs and they sing wonderfully. They are fun to talk to as well. We had such a good time chatting with them about their new release, NEW DAY DAWNING." - Kyle Cantrell, SiriusXM Radio
"THE ROYS embody all the qualities necessary to take Bluegrass music to new heights, but most importantly, a deep respect and passion for the music."
- Terry Herd, Bluegrass Radio Network
"Lee and Elaine have crafted the perfect follow-up to LONESOME WHISTLE with NEW DAY DAWNING. The minute I heard 'Still Standing' I knew it had to be on our playlist ASAP; we LOVE it! The melody and chorus just stick to ya, and I gotta believe that it's THE breakout hit for them." - Joe Limardi, 650 AM WSM
"THE ROYS are compassionate people who have found a unique way to use their music to spread a positive message and inspire those with whom they come in contact. Their latest release continues this tradition through both their writing and performance."
- Cindy Baucom, Knee-Deep In Bluegrass
The "explosion" that was 2012 is nearly over for THE ROYS. The holidays are upon us and it's time for family and friends. Fans can keep up with the latest on Lee and Elaine at TheRoysOnline.com, Facebook and Twitter.
###
Contacts
PUBLICITY
so much MOORE media
Martha E. Moore / 615-746-3994
BOOKING
Moonstruck Management / Excellence, Integrity, Vision
Josh Trivett / 626-893-5216