<![if !vml]>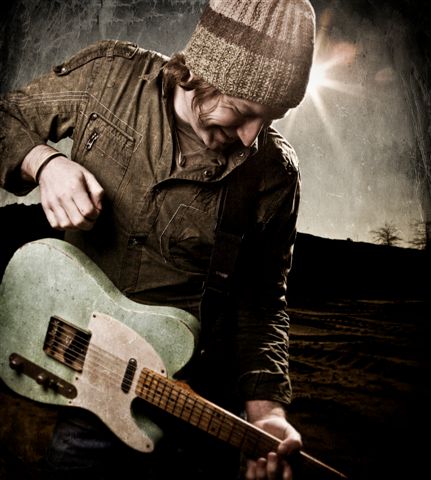 <![endif]>Ray Stephenson's First Single Release "Farmboy" Is
Country As Dirt And Cool As A Clear Creek
Singer/Songwriter With Cuts By Willie, Kris, Merle, Kenny & Guy Steps Out On His Own With Anthem To The Simple Life
Nashville, TN (June 14, 2010) -- Ray Stephenson's first single release, "Farmboy," is a country-as-dirt romp that's as refreshing as a dip in a cool, clear creek. An anthem to the simple life, "Farmboy" kicks off with a fiddle riff, a chicken-pickin' banjo and simple, but powerful kick-drum beat. The lyrics paint a picture of a hard-working farmer, driving his tractor all day and drinking water from the hose so he "don't get scorched." You can almost see the heat shimmer on the horizon and feel the sweat rolling down this boy's back.
"I was born in Dixie like it or not
I'm southern by the grace of god
I'll be down a dirt road till the day I die
I'm an F-A-R-M -B-O-Y" (Ray Stephenson / Bob DiPiero)
"Farmboy" hits country radio with a "fan factor" already in place. According to Stephenson, who's played the Southeastern honky tonk circuit for the last 14 years, he's never had a song connect with a live audience like this one. "It kinda has a life of its own," says the Georgia native. "Every time we return to a venue, the crowd always calls out for 'Farmboy'."
The track is from Ray's CD, GRAVITY (Twangtown Records). Recorded live, the single was produced by Stephenson and Bill McDermott (Vince Gill, Gretchen Wilson, Walt Wilkins). As a writer, Ray has enjoyed cuts by Willie Nelson, Kris Kristofferson, Merle Haggard, Guy Clark and Kenny Chesney and others.
Stephenson is the Grand Prize winner of the AirPlay Direct "All Things Digital" COUNTRY / ALT. COUNTRY ARTIST CONTEST 2009, valued at $50,000.The package includes the talents of Airplay Specialists; IndiePower.com; so much MOORE media; Powerhouse Entertainment Group; Global Eyes Entertainment; MoHo Productions; Western Heart Promotions; Brett Manning Studios and AirPlay Direct.
(Photo Credit: Mark Anthony Jeffries)