so much MOORE media Announces Client Performances during MusicFest Week in June
- Burrito Deluxe, Todd Fritsch & Karen Taylor-Good -
Nashville, TN (April 30, 2006) – Publicist Martha Moore, president/founder of so much MOORE media, has announced that her clients Burrito Deluxe, Todd Fritsch and Karen Taylor-Good will perform during the week of the CMA Music Festival.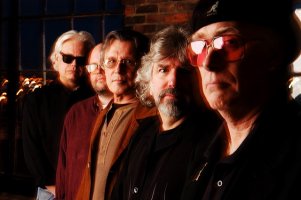 High-flying country-rock trailblazers
BURRITO DELUXE
(
www.burritodeluxe.com
) kick off the week's activities with a
live concert & DVD filming on Saturday, June 3.
The invitation-only event will be held at the state-of-the-art, multimedia production facility fondly known as "W274," located in Cool Springs. A media-only reception runs from 5-7 p.m., and the music starts at 7:30. The DVD and the new album are both due for release later this summer. Produced by Greg Archilla (Matchbox 20, Neil Young, Santana, Collective Soul), for Luna Chica Records, the upcoming CD should prove that these musical masterminds are still finding inspiration and new directions in the genre they helped create. The group will tour in France, Spain and England in July. Lead singer Carlton Moody and keyboard wizard Richard Bell will be
on hand for interviews June 4, 5, 6.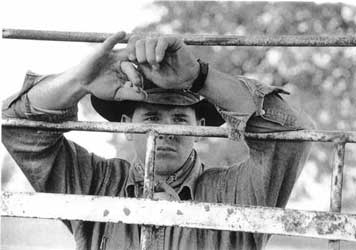 Singing/songwriting cowboy sensation
TODD FRITSCH
(
www.toddfritsch.com
) will appear at the
International Fan Club Organization's 39th Annual IFCO "Fun Fest" show Tuesday, June 6
(7:30 p.m. start) at the historic Ryman Auditorium. Fritsch will also perform
Friday, June 9 at the Greased Lightning® Daytime Stages at Riverfront Park; show time 3:10 p.m
. The Texas native and his band will play a 15-minute set that will include his hits
"I Got Mexico,"
"Small Town Radio,"
and his current single,
"I Don't Live Here Anymore."
Fritsch is a crowd-pleaser who has traveled over 55,000 miles in support of his current CD,
TODD FRITSCH
, touring throughout the U.S. and in Europe. Looking ahead, Todd will sing the National Anthem at the July 8 Houston Astros vs. St. Louis Cardinals baseball game, and he has another European tour (France, Italy, Belgium & Switzerland) on the books for August. Plans are in the works to record a duet with country legend Eddy Raven this summer, and Todd has already cut a track with Texas songwriter Gary P. Nunn. Both songs will be included on his upcoming Diamond Music Group CD. Todd is
available for interviews June 6, 7, 8, 9 and the morning of June 10.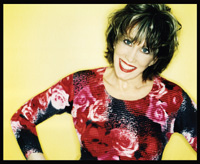 Grammy-nominated singer/songwriter KAREN TAYLOR-GOOD (www.karentaylorgood.com) is famous for the songs she has written for Patty Loveless, Collin Raye and Neal McCoy, but the winsome vocalist is also a "hot ticket" artist in her own right. Her performance at the International Fan Club Organization's 39th Annual IFCO "Fun Fest" show Tuesday, June 6 (7:30 p.m. start/Ryman Auditorium) should prove to be a memorable one, as Karen has nine nationally-charted singles to her credit as a solo country recording artist. Her much- heralded new CD, HOW MANY WOMEN (Insight Records), is generating rave reviews and the disc's first international hit single,"God's Refrigerator," is winning this multi-talented woman new fans the world over. Karen has interview slots available June 5-11.
Interview slots are filling up. Please contact me for press materials and scheduling ASAP via email martha@somuchmoore.com or ring me up at 615.746.3994.