21st GSTAAD FESTIVAL; NEW & UNIQUE B & B OPENS IN NASHVILLE


21st Gstaad Festival, Switzerland

<![if !vml]>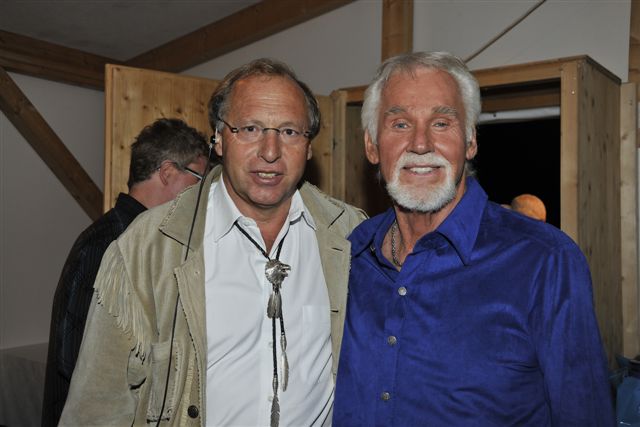 <![endif]>Kenny Rogers and Lady Antebellum were the latest addition to the amazing line-ups of legendary and future superstars presented by the Gstaad Festival, Switzerland (Sept. 11-12) these past 21 years. Rogers wowed the crowds with his string of hits that had everyone singing along and Lady Antebellum had the audience on their feet hollering for more.

Rogers is known for his talent as a photographer. Therefore, while in Gstaad, promoter Marcel Bach rented a helicopter so Rogers could soar above the Alps and take breathtaking photos. Rogers also visited a castle, a special waterfall and other wonderous sights. These photos will be included in his next coffee-table book, coming out in the near future.

Of the Gstaad festival and their first overseas performances, Lady Antebellum says: "We had such a great time in Switzerland and seeing country music fans from all over Europe come together. It was an honor to open for Kenny Rogers, who is such an international music icon!"

<![if !vml]>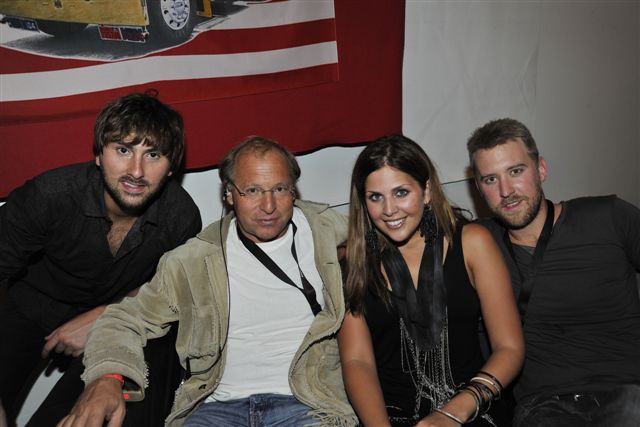 <![endif]>National Swiss television will air a one-hour "Gstaad special" this month and the radio special was broadcast throughout Switzerland on Sunday, 13th September.For more information, log on to www.countrynight-gstaad.ch .


Unique B&B "Suite Blair - Your hideaway in the heart of Nashville

Music industry vets Trisha Walker-Cunningham and husband Rusty Cunningham are opening "Suite Blair" early November. Located upstairs on the first floor of their historic 1918 cottage in Hillsboro Village, they will offer made-to-order breakfasts from an extensive menu with room service only. "Suite Blair" is spacious with wood walls and floor, totally fenced in and surrounded by trees. A high-end grocery store and pharmacy is 114 footsteps away, yet the suite offers total seclusion and and privacy (even from the hosts and when breakfasts are delivered.) Guests have their own private fenced-in entrance and patio, barbe Q grill, chairs and table for entertaining, parking for two cars outside keyed gate, one and half acre private field at the rear and is pet friendly. Inside comprises: Comfortable sitting room with remote-control electric fireplace, HDTV with full digital cable, CD/DVD player, Internet service, dining area, separated bedroom with queen size bed, walk-in wall to wall closet, single bed in another area for child or third person, bathroom with mirrors, make-up lights and a beautiful skylight, kitchen area with full-size fridge, microwave and coffee pot. Numerous shelves are located throughout the suite. Air conditioning for summer or warm days is in a separate area.

13 minutes from the airport and 2 minutes from interstate I-440, 2 minutes from Music Row and 5 minutes from downtown Nashville, the hosts say "We want our guests to feel totally at home and yet be close to everything. Working in the music industry, we understand the needs for total seclusion and privacy (even from us.) "Suite Blair" will also offer many other items on request or by special arrangement."

Trisha Walker-Cunningham remains the Talent Buyer/Producer of "Country Night Gstaad" in Switzerland and the "Festival de Craponne" in France. Rusty Cunningham will continue to work with Brantley Sound Associates.

For more information, contact: 615 269 0856 or e-mail TWINASHVIL@aol.com .