FOR IMMEDIATE RELEASE – FOR HI RES JPEG- email somuchmoore@charter.net
( Sept 10, 2010)
THE ROYS MAKE THEIR NATIONAL TV DEBUT AS THEY JOIN A BEVY OF CELEBRITIES AT MDA TELETHON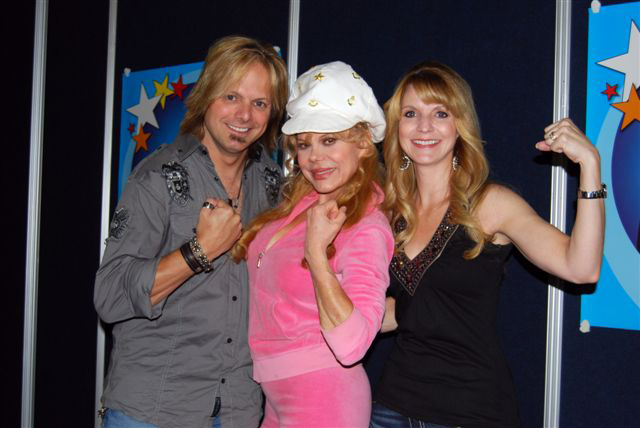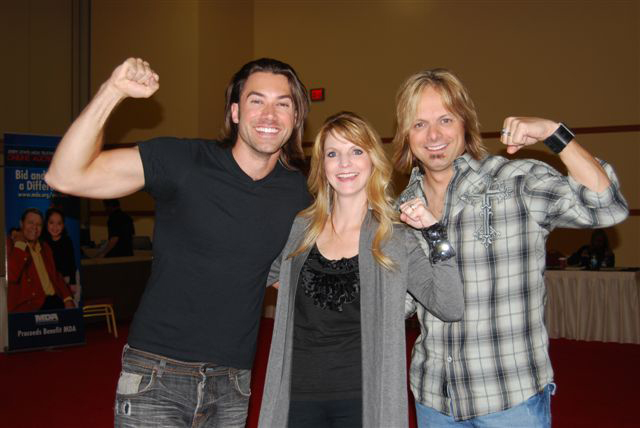 Country brother and sister duo, The Roys, made their national TV debut on the Jerry Lewis MDA Telethon held in Las Vegas over Labor Day weekend.
Lee and Elaine were among a bevy of TV/film/stage/music celebrities in Vegas including American Idols Ace Young, David Archuleta; actors Alison Sweeney, Richard Belzer ; music entertainers Billy Gilman, CHARO, 4Troops, Gary Morris--- who donated their time to raise money for MDA's lifesaving mission.
The Roys performed " Right Back At You," a song that will appear on both of their upcoming CDs, COMIN' BACK AROUND and RIGHT BACK AT YOU ( Pedestal Records).
Photos attached were taken backstage in the GREEN ROOM. They are lo res, if you need HI RES, please contact me:
Lee Roy, CHARO, Elaine Roy
Ace Young, Elaine Roy , Lee Roy
Courtesy of so much MOORE media
Additional poses are available upon request- include The Roys with JANN CARR, ALISON SWEENEY, RICHARD BELZER, NANCY O'DELL , 4 TROOPS, DAVID ARCHULETA
###
MEDIA CONTACT FOR THE ROYS
Martha E. Moore
so much MOORE media - Established in 1988!
(O) 615.746.3994 / (M) 615.202.1313
somuchmoore@charter.net
MySpace, Linked In & Facebook
Twitter: @skates23